COLLABORATIVE CRAFTSMANSHIP RESULTING IN A UNIQUE AND BEAUTIFUL ORNAMENTATION
In early 2014, Lexus and Asahi Glass Company (AGC) together began to explore how to use glass in vehicle interiors to express Lexus' distinctly progressive perspective on luxury. Eventually this led to the Kiriko glass concept for the all-new Lexus LS flagship.

Kiriko, a unique Japanese tradition of hand-cutting delicate patterns into glass, produces stunning reflections of light, depending on the angle of both the light and the viewer's gaze. Examples can be appreciated in vases, sake glasses and traditional glass ornaments.
THE ARTISAN
AGC turned to Kiriko glass Takumi craftsman, Toshiyasu Nakamura, a native of Toyama City, home to the well-known Glass Art Museum, a showcase of glass artisanship. Nakamura was tasked with re-creating Kiriko's reflective effect in glass panels. These ornamental panels, to be fitted to the LS door interior, provided a unique challenge for Nakamura. Unlike the reflection in a Kiriko sake glass, prominent when held and moved around in one's hand, a door panel is relatively fixed and a standard Kiriko glass cutting pattern might not draw out the desired characteristic.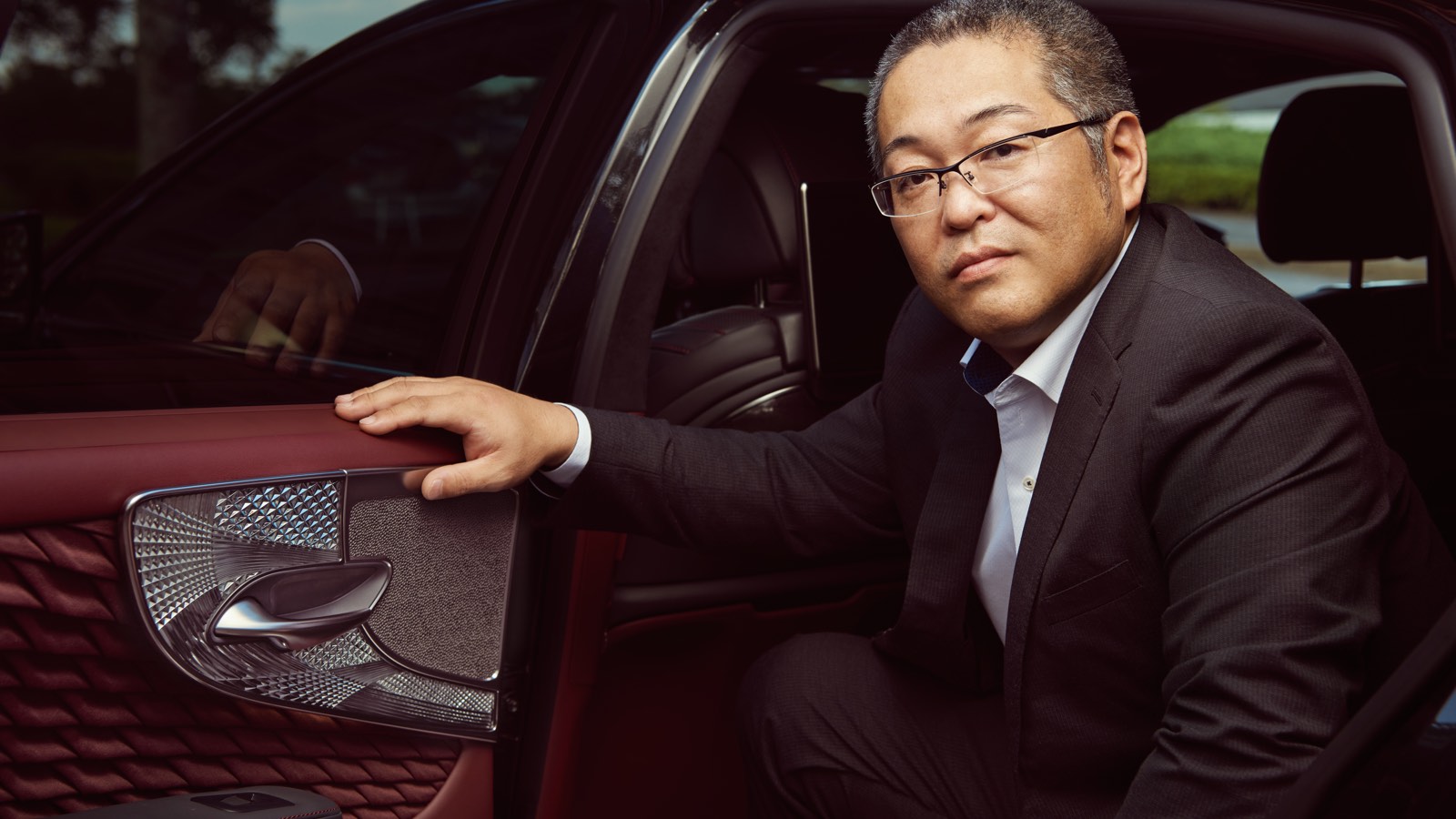 Cutting at altering angles through the hand-drawn lines on the glass results in a 'twist', allowing more light to reflect at different angles along those lines
Running his finger along the lines of a cut-glass model, Nakamura described his thoughtful solution, "Cutting at altering angles through the hand-drawn lines on the glass results in a 'twist', allowing more light to reflect at different angles along those lines," he said, resulting in a distinctive and startling effect. He also hopes LS passengers will be able to enjoy these reflections at all times, with night driving yielding further reflections.

Nakamura's meticulous methodology allows for this delicate and exacting design process – draw, cut and polish – to be accompanied by several rounds of quality inspections, necessitating only a single, final review on completion.
THE INDUSTRIALIST
From this point, it's another eighteen months before the final Kiriko glass panels are ready to be fitted to the LS, and this journey is a story in itself. Multiple panel reproductions – exact facsimiles of Nakamura's craft – were a singular challenge, while an automobile's rugged environment requires a durability far beyond that of regular Kiriko pieces. For this venture to be a success required AGC to invent a whole new eight-stage process, carried out in eight different locations across Japan.

To state that AGC built a new mold to duplicate Nakamura's design would be an understatement. His 'twist' lead to the incorporation of a never-before-implemented 3D digital scan when designing the mold, faithfully rendering the glass panel's unusual dimensions and accurately reproducing its unique expression. "That's something we never did before," explains Ishioka, "That area was a real challenge for us."

Quality control is taken seriously by a company used to delivering products of exacting standards to the bio-tech, electronics and optics industries but even this existing process was insufficient. Above and beyond an already rigorous quality inspection, in another first, AGC must ensure the final output matches Nakamura's prototype not only in accuracy and polish – but also in beauty.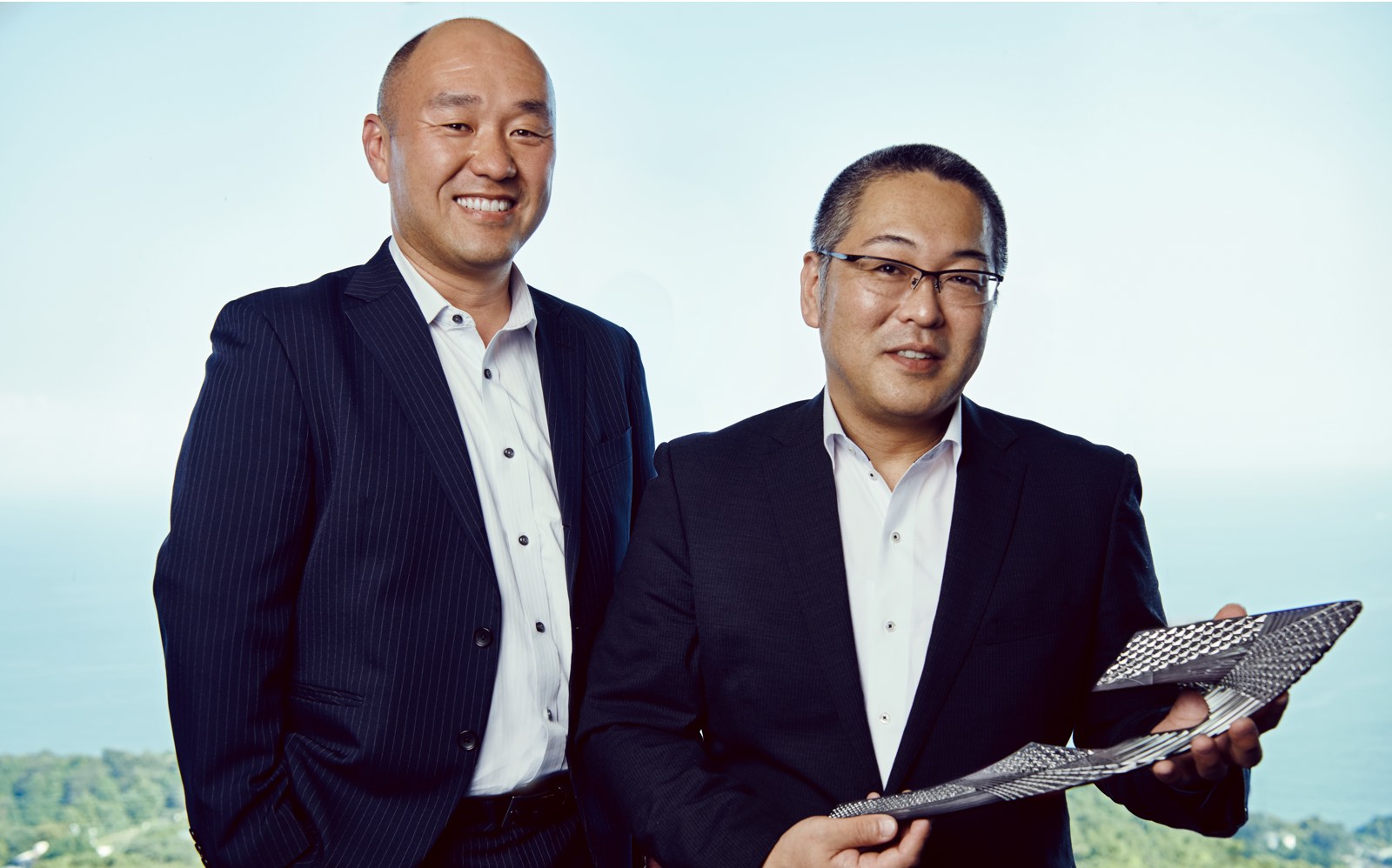 INTERCONNECTED HARMONY
It is difficult to fully comprehend the beauty of Kiriko glass without seeing it in person. To follow the cut glass lines with one's own eyes, and marvel at the light subtly glistening in different directions as your viewing angle adjusts.

This finished ornamentation represents both Nakamura and Ishioka's shared vision of Japanese beauty and luxury. Nakamura reflects, "To me, Japanese beauty represents a subtlety and depth that reveals detail and craft the more one observes. As reflected in the Kiriko glass, looking at it from different angles yields different aesthetics, yet it conveys an overall sense of harmony and connectedness."

This might also describe the union of Nakamura's Takumi craftsmanship, and Ishioka's passionate willingness to push the boundaries of industrial technology. Nakamura concluding, "The partnership of traditional hand-made artistry and leading-edge industrial processes is – in itself – a form of craftsmanship."
LS Sports Luxury model shown. Kiriko Glass available as an option at additional cost.