HAND FOLDED CRAFTSMANSHIP
HAND FOLDED CRAFTSMANSHIP
Featured as an optional extra in selected grades of the all-new Lexus LS are hand pleated door trims inspired by the quintessential Japanese art of origami. These fabric panels are crafted in a small studio in the historical city of Kyoto, headed by an extraordinary takumi craftsperson.
Hand Pleating is the fabric counterpart to Origami, the ancient Japanese art of paper folding. From a single piece of cloth, hand pleating crafts a design expressing patterns formed by light and shadow. At her studio Yuko Shimizu designs and pleats fine fabrics for curtains, fashion apparel and wedding dresses, the latter being a specialty of hers. She draws daily inspiration from the nature around her, "The sky above, the movement of cloud and the river," she says, "For example, outside our Kyoto studio is a river, its low waters flowing over the pebbles to reveal patterns that influence my designs." Sankyo was originally a supplier of pleat-making machinery, and in the decades that followed, Shimizu constantly learned and improved the art of hand pleating from the craftspeople she encountered.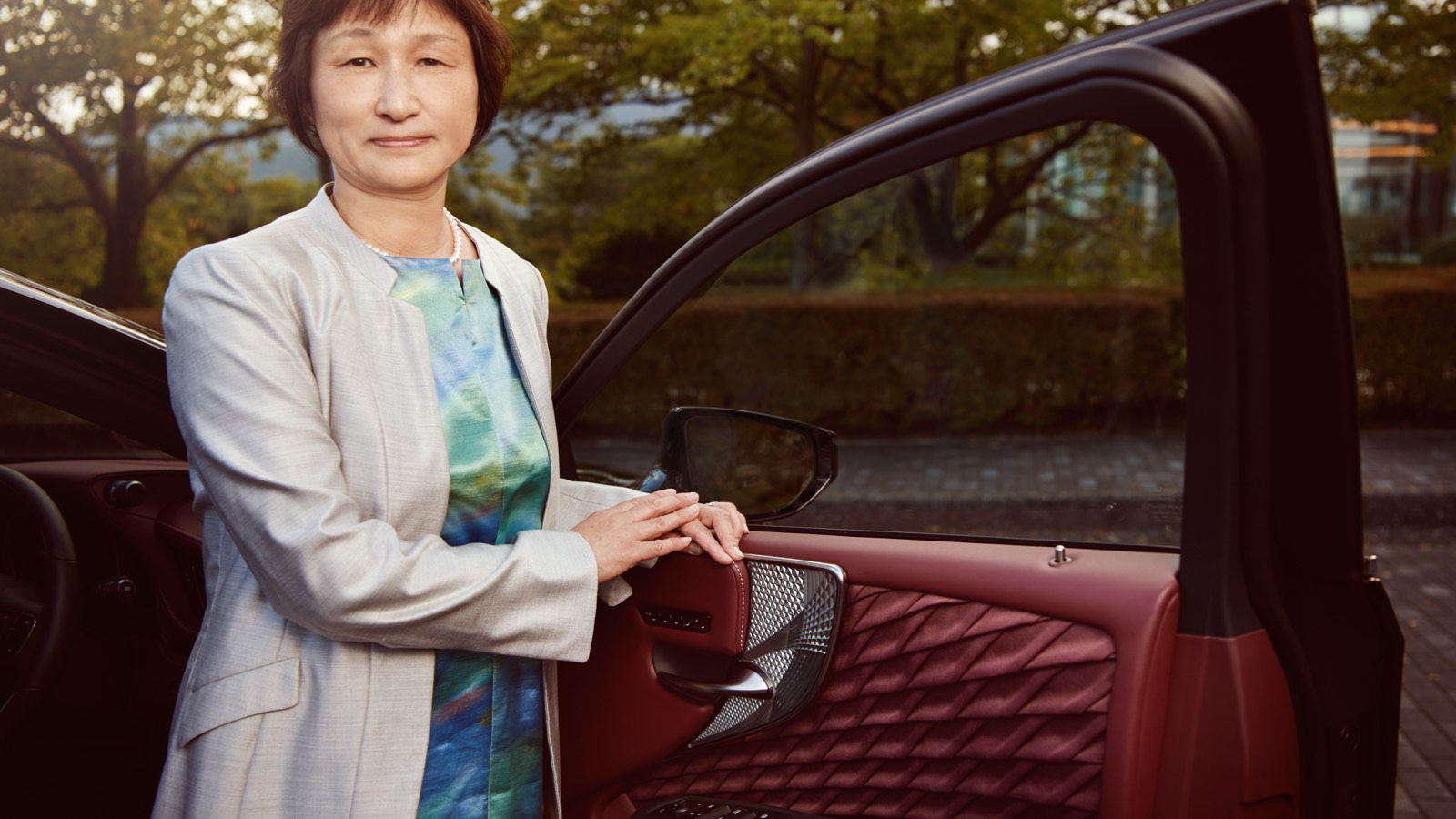 To answer this challenge, we brought a whole new way of thinking and completely overhauled our work processes.
With that hunger to continue learning from many different sources, it is no surprise that Shimizu differentiates from her peers with out-of-the-box thinking that helps create solutions to unexpected obstacles.
A NEW CHALLENGE
The fabric provided by Seiren to be folded into the pleated panels is luxurious yet hard-wearing – it's also significantly thicker and heavier than other fabrics that Shimizu normally pleats. The challenge facing Sankyo was delivering finished panels that both reflect the elegance and craftsmanship of the LS while still being able to withstand the harsh environment of a passenger vehicle interior – climactic variances, dust and human use elements amongst others.
Shimizu's unorthodox approach made that balance possible. "To answer this challenge, we brought a whole new way of thinking and completely overhauled our work processes." Shimizu said. She doubled her team's size to six artisans, dividing the twenty processes in the development between them. The completion of a single pleated panel is a culmination of a three-day effort.
While pleating at Sankyo is customarily carried out by a single Takumi, transforming this more durable fabric into pleated panels necessitated an extra Takumi, both folding the pleats together. That innovation was followed by another as Shimizu introduced new techniques to achieve a shine that changes as the angle of light does, and incorporate a graduating fold size in the pleats. As daylight or door trim illumination falls across them, one realizes this interplay of light and shadow forms three-dimensional patterns along the door panel, each fold expressing the Lexus "L" motif.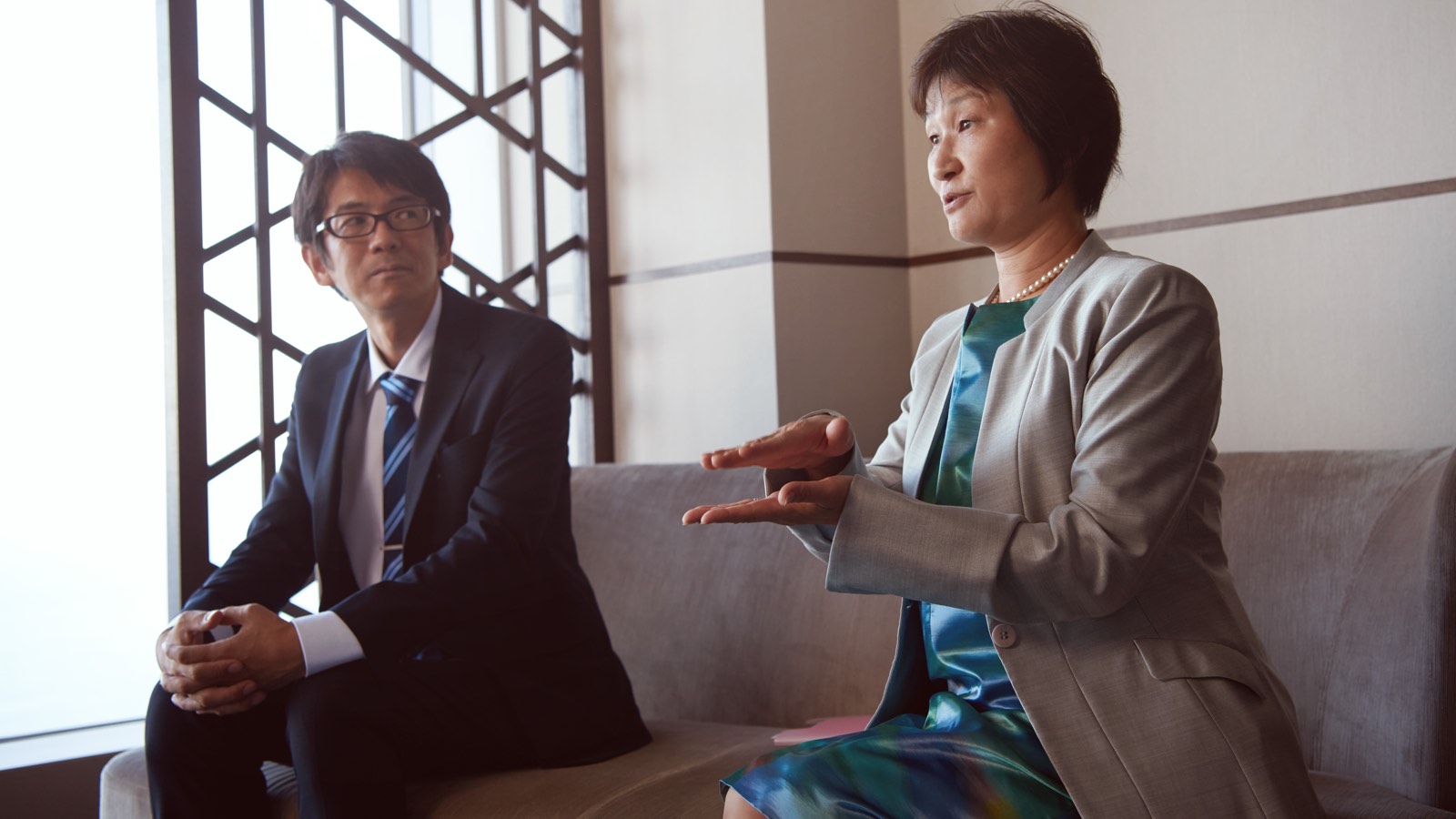 A VISION FULFILLED
While all are regular company employees, Shimizu's team collaborate closely, working like a family. Their combined energies, effort and skill have been poured into the hand-finished pleated fabrics. More than a mere product, Shimizu hopes occupants in the LS will experience her philosophy of luxury, "We really put a lot of energy into crafting something beautiful that also radiates warmth for passengers to feel comfortable and relaxed."
LS Sports Luxury model shown. Hand pleated door trims available as an option at additional cost.