Thoughtful Illumination
The final touch of refinement
Thoughtful Illumination
The final touch of refinement
At the opening of the door, the all-new LS evokes the feeling of entering a warm and familiar home. Lights welcome drivers and passengers to an exceptional level of comfort, all the while accentuating the hand-crafted interiors.
Gentle guidance
Inspired by the traditional Japanese lantern, the signature illumination inside the LS provides gentle guidance that envelopes occupants in a calming ambience.

Just how the traditional lanterns emitted a soft light through fine paper, so too do the interior lights glow - producing just enough light for easy functionality while emphasising the beauty of nighttime driving.

Indeed, this is the very experience that ancient lantern makers sought to achieve - to light up areas of activity while allowing for full enjoyment of the alluring night sky.

With the new LS interior, light is revered, regarded as a precious quality that highlights the Takumi craftsmanship.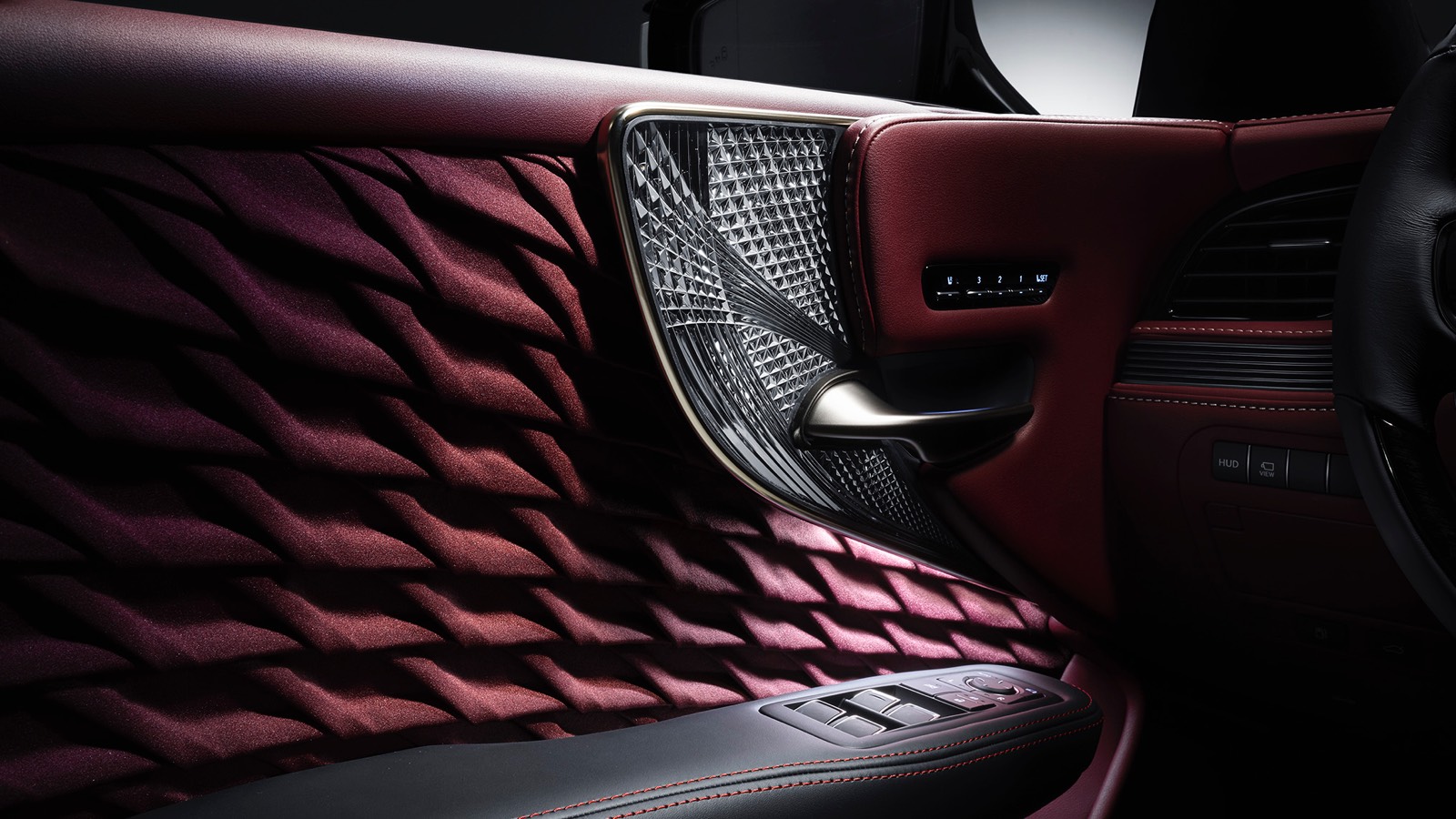 True Beauty Lies Within
As an articulation of Japan's unique mode of hospitality, Omotenashi, the interior illumination beckons occupants to sit down and get comfortable, while seamlessly anticipating their every need.

This final artisan touch showcases the refined interiors, ensuring that every finish is appreciated just as much at night time as it is during daylight.

Thoughtful Illumination is a testament that the true beauty of the all-new LS lies within the environment it creates inside. Every moment is beautiful, down to the opening of the door.