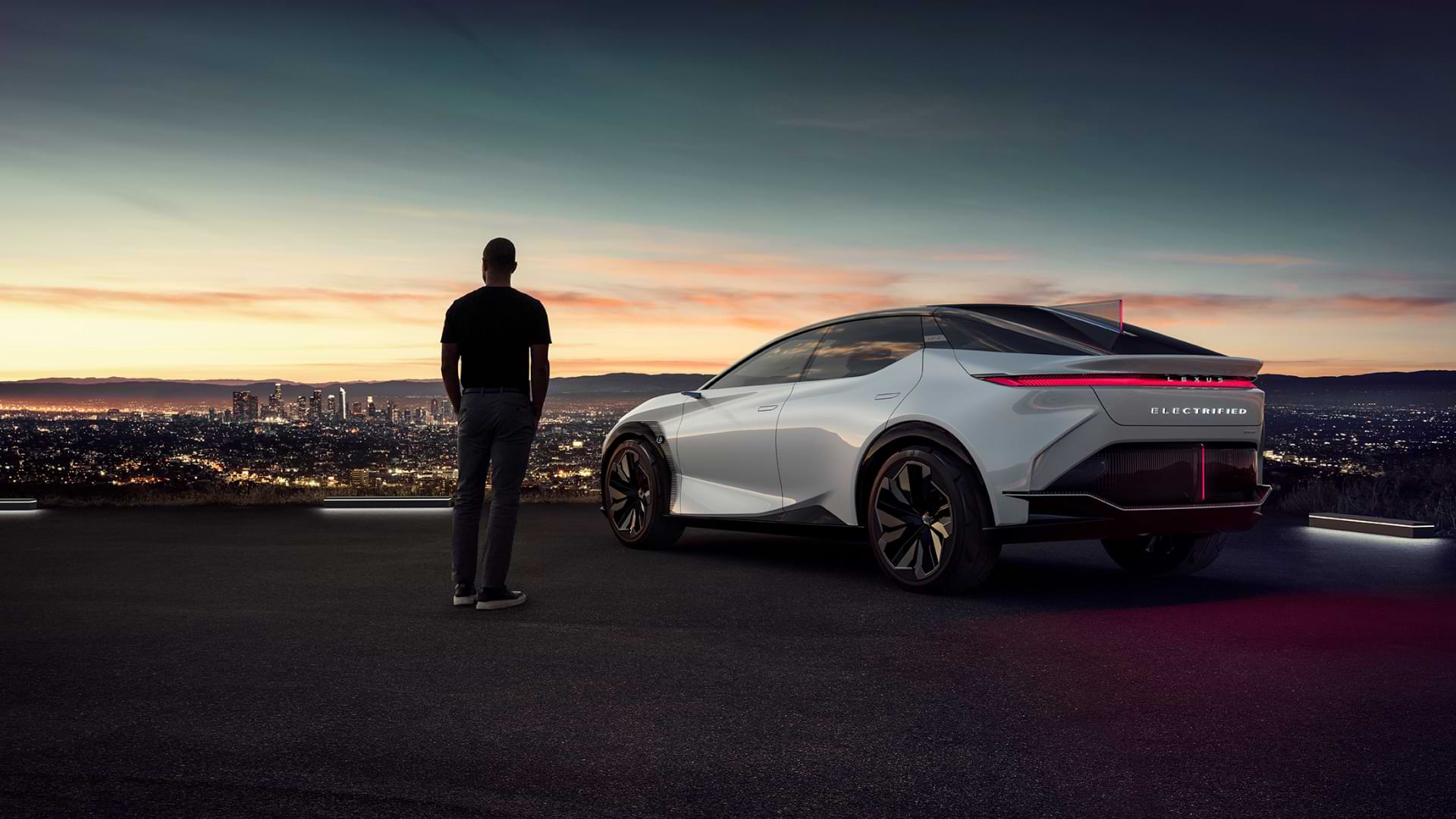 Welcome to our dealership. We are very proud to be Australia's largest Lexus showcase and continue to pride ourselves in being the hardest working dealership. Our extensive training programmes ensure that the team of people we have serving you uphold our Lexus Service Promise.
We are very proud of also developing Australia's only Delivery Management Team (CDM) which includes a product specialist dedicated to ensuring your delivery and sales experience is seamless and never-ending.
What you should come to expect from doing business with us is a no fuss approach with any inquiry answered promptly. We are confident we deliver on this and look forward to an ongoing association with a continued service.
1. Victoria's largest Lexus Dealership
Offering you the largest range and a wider choice
What this means for our guests is that we have larger resources, the biggest range of new, demonstrator and pre-owned vehicles as well as a more qualified team of people to serve you. We offer you a wider selection of options, ensuring that you not only get the best value but also the service to suit.
2. Customer Delivery Management
Offering you Australia's only Product Specialist
When you purchase a vehicle there is so much to learn with all the technology that is available. It is for this reason that Lexus of Brighton has a dedicated team of people that look after all your needs and questions including Australia's only product specialist. This enhances your ownership experience so you can ask as many questions as you like all day every day and get through with no hassle.
3. LEXUS FINANCIAL SERVICES
Offering you the most competitive finance rate
Lexus financial services specialises in a range of finance products specifically designed to ensure a seamless and easy transition to your new Lexus. We have a dedicated team of business managers that can assist with your questions and discuss your requirements in detail, our best rate guarantee also gives you piece of mind that you are getting the very best package available.
4. Best Industry Training
Offering you the benchmark in customer service
We have the largest team in Victoria with a strong mix of both male and female consultants who all want to exceed your expectations. To do this, our team is put through a comprehensive training program that focuses on offering the benchmark in customer service, and results in your continued satisfaction.
5. Best pre-owned sales department in Australia
Lexus of Brighton Pre-Owned vehicles are inspected and tested to ensure driver satisfaction. Our experienced and friendly Pre-owned sales team will guide you through the sales process.
6. Lexus loan vehicles
Providing you with convenience all day everyday
Our Service Centre offers the most seamless service experience that works around you and your family's routine. We run the highest number of Lexus courtesy rental vehicles in Victoria and provide the extra convenience of pick-up and delivery options. This means your life carries on as normal even when your vehicle is due for service.
7. Victoria's most qualified service team
Providing your investment with first class servicing
We provide you with the most experienced service team in Victoria with three Master Diagnostic Technicians. Our head Technician leads our Service Team with over 10 years' experience and uses state-of-the-art technology to ensure that not only your vehicle receives first class attention, but the value of your Lexus is maintained.
8. Location
Offering complimentary parking, and a picturesque test-drive route
Your visit to Lexus of Brighton just got easier with more complimentary parking. We know that your time is important and we offer quick and convenient parking options that give you more time to view our extensive range of new, demonstrator and pre-owned vehicles. We also offer a great test-drive route with different driving conditions and experiences, minus the heavy traffic.
Beliefs & Values
We act in an open and honest way at all times.
We always have the highest duty of care to the assets entrusted to us by our valued customer and our Company.
We will provide the very best Vehicle Sales and Service experience for all our customers and strive to be the benchmark by which all other Motor Vehicle Dealerships will be measured.
We will do this in a way that will encourage the continuous improvement of our people and our Company.
Mission
The highest ethical standard will guide everything we do. The development of our people is essential to our growth and future success.
We will provide training and education to encourage the long-term employment and professional advancement of all our staff.
We will pursue quality and profitability with the aim to provide secure jobs for our staff and their families.
We will earn and re-earn the goodwill, trust and confidence of our customers, suppliers and colleagues' everyday.
We will always strive to meet or exceed the worlds' best practice in every function, in every department of our Dealership
THERE'S NEVER BEEN A BETTER TIME TO OWN A LEXUS